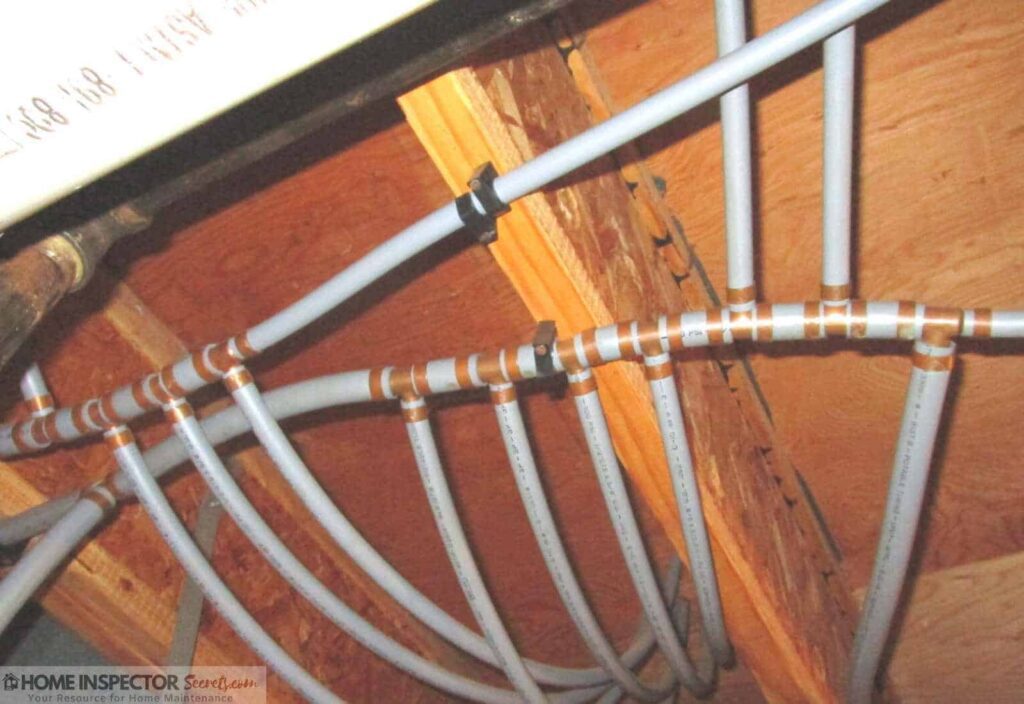 If you need to repipe a house, we know the most efficient way towards successful repipe plumbing. Repipes require knowledge of polybutylene, copper, galvanized, PEX and the proper connections for each combined with fair and practical advice on all your related plumbing needs because not all domestic water is the same. Chlorine and hard water will impact re-piping decisions and Meridian Plumbing have the best in the business for consulting you on your re-pipe. Meridian Plumbing re-pipes 40-50 homes per year and uses the best materials and installation practices.
What is Polybutylene?
POLYBUTYLENE PIPING is a grey colored potable water pipe. From the mid-1970's to the mid-1990's this piping was installed in about 1 out of every 4 new or remodeled US homes.
Resulting from a class action law suit in 1995, a $1.1 billion fund was set up to compensate homeowners for water damage caused by polybutylene pipes failing. Claims had to be filed before May 1, 2009 and further claims are no longer payable under the fund.
The polybutylene class action suit associated pipe failure with product degradation from chlorinated water.
The piping is most at risk for fault at points of stress that can include fittings, sharp bends, and kinks.
Polybutylene degrades from inside the pipe and critical degradation can occur during a time period of a few years to decades.
The point of failure can include both slow leaks to bursting.
Options to proactively deal with Polybutylene
Best Option – Replace your POLYBUTYLENE.
Minimum Option – If your home water shut-off valve isn't readily accessible, have it replumbed so that the water to your entire house is easily shut-off.  Learn to shut off the home water when leaving for more than a day.
Having an easily accessible shutoff won't remove the risk of your home flooding but can mitigate the risk of a pipe bursting and leaking for an extended period of time.