Meridian Plumbing
Locally owned & serving the Treasure Valley since 1985
We always come out for free. No dispatch fees.
David Blackman
January 2023
We are so pleased with Meridian Plumbing and highly recommend them! Our entire experience from determining the system we wanted to the final installation, was definitely 5 stars. We appreciate so much that Riley was assigned to the job! - Dave and Janie Blackman
Claire Dy
August 2023
John and Anthony were my techs who came to my house to install my water softener and filtration system combo. They arrived on time over the two days it took to install everything. Both these guys were very professional and very friendly!
Jesse Hobson
June 2023
The service from Meridian Plumbing is great. They got us scheduled the same day we called and Dan even showed up an hour earlier than the expected time window. Dan did a great a great job replacing our water heater, he answered all the questions I had and also made me aware of another issue that will soon be corrected. Overall we are very happy with the service we received from Meridian Plumbing! A+
Meridian Plumbing has been working with Treasure Valley locals for over 35 years, helping them with their plumbing problems and helping them to build or remodel their homes, farms and businesses. We've left thousands of customers happy and they've said so. Many of these customers call us on a regular basis for all their plumbing needs.
What makes us different at Meridian Plumbing is our many valued and loyal employees who have treated the company as if it were their own. Years ago we adopted a slogan and attitude that has served us well: We don't train our people to be nice – we hire nice people. Give us a call and meet us and some of our outstanding employees.
The majority of our business is repeat business or comes from referrals. We value each and every customer and strive to make your experience with us a positive one. Choose the safe, local plumber – Choose Meridian Plumbing!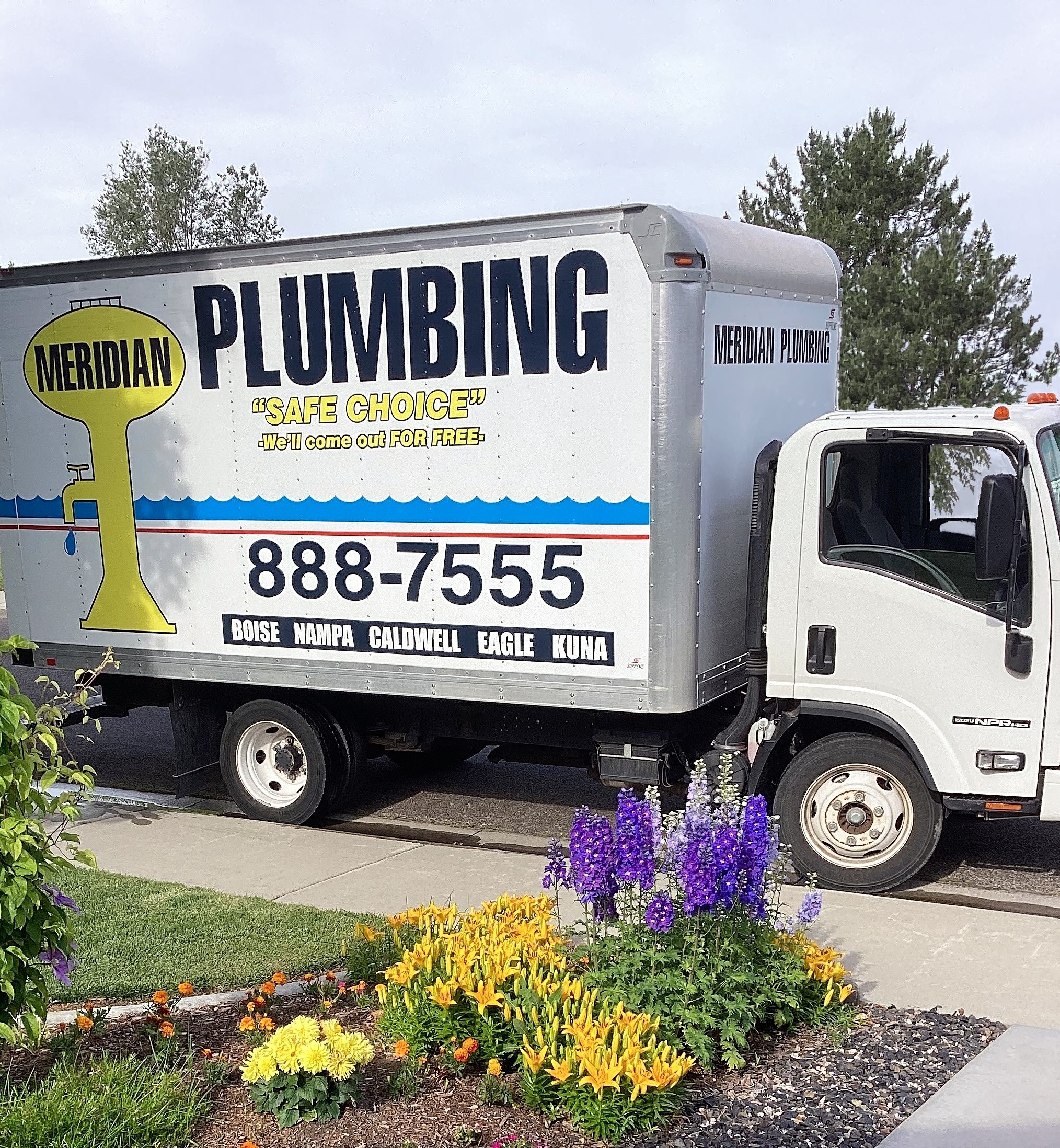 We're Hiring! Join our team.